Plenty of New Year's resolutions focus out your outer well-being. Losing weight and making more money are common goals, but if you don't look within and try to improve your mindset from the ground up, you may wind up spinning your wheels or giving up completely.
Taking time out from your digital day to write in a journal can help ground you and give you some time to yourself to figure out what you really want. The following notebooks will help you appreciate the present, teach you how to meditate and reduce anxiety, and keep you organized so your 2019 dreams become a reality.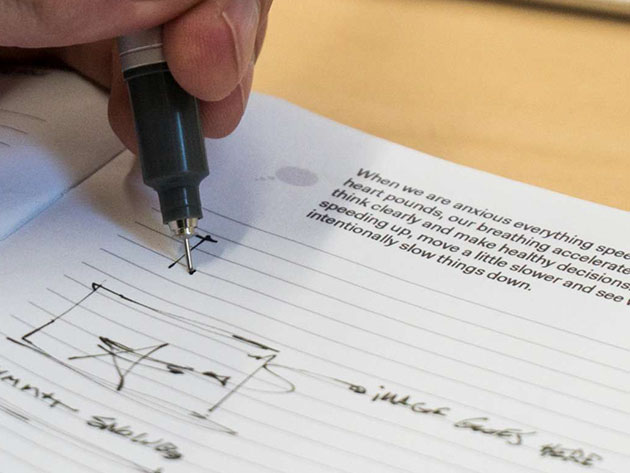 This thoughtfully designed notebook by Corso helps you approach every day with a focused, present attitude. A daily inspirational quote at the top of each page gears you up to tackle your tasks, while freewriting space helps you map out your day your way (or just take some time to jot down any thoughts that are bouncing around in your head). The Gratitude section at the bottom of each page inspires you to recollect the positives that you may have overlooked during the day.
MSRP: $30
Sale Price: $21.99 OR $17.81 with NEWYEAR2019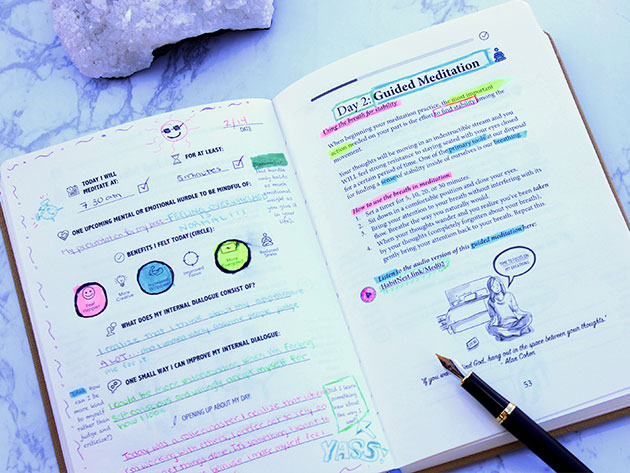 Meditation has a laundry list of benefits, from decreasing stress to enhancing your immune system's response when you're fighting off a cold. The Meditation Sidekick Journal is an Amazon Best Seller that helps you create and enforce a daily meditation habit to make this year your year.
This journal's practices are rooted in behavioral science, and the three-section format makes meditation easier than ever. The first section provides you with a fundamental understanding of how meditation changes your brain. The following Tracking portion keeps tabs on your new habit and encourages you to open up about your personal meditation experiences. The final section is a collection of guided meditations, affirmations, expert tips, video links, and other tools you'll need to reap the benefits of daily meditation.
MSRP: $37.77
Sale Price: $25.99 OR $21.05 with NEWYEAR2019
Rocketbook Everlast Reusable Notebook + Pen Station: 2-Pack
Mindful people with an appreciation for tech will love the Rocketbook Everlast. This reusable notebook uses pages that look and feel like paper, but you can wipe them down when you're done and endlessly reuse the same book for an eco-friendly productive accessory.
It sends your paper notes to cloud drives, like Google Drive, Dropbox, Evernote, Slack, iCloud and more, creating a digital record of your written plans. Meeting notes, class outlines, and more can go from your page directly to shared folders with a snap of the Rocketbook app.
MSRP: $78
Sale Price: $59.99 OR $48.59 with NEWYEAR2019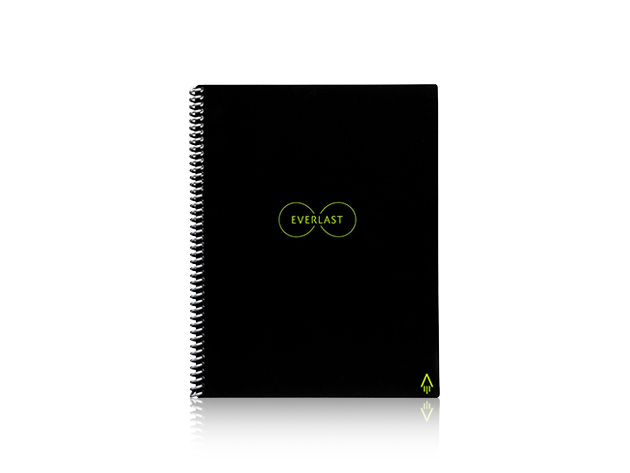 Want your products featured in The TPM Shop? Learn more about how to sell your products online!